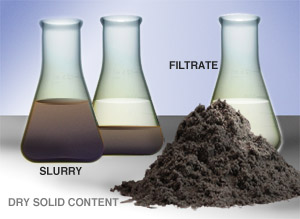 Based on your technical specifications and our know-how, we can develop an optimised and ecologically beneficial industrial filtration solution.
Reliable machines and plants built to a high quality level.
Innovative and proven technologies with regard to automation and process engineering.
Excellent ratio between cost and performance.
We offer multitude of pressure filters:
Chamber Filter Presses.
Membrane Filter Presses.
High Pressure Filters.
Fully Automated Units.
We would be happy to provide you with a solution and proposal. Our experience meets your filtration requirements:



Environmental Technology


Industrial waste water slurries from:
Electro planting, leather (tanneries), pickling plants, dust scrubbing, flue gas desulphurization, phosphating, stone processing, automobile industry, iron and steel industry, textile industry, pulp and paper industry, glass industry, electrical industry and soil decontamination.

Municipal sewage:
Primary sludge, secondary sludge, mixed sludge, aerobically stabilised sludge (activated sludge), anaerobically stabilised sludge (digested sludge).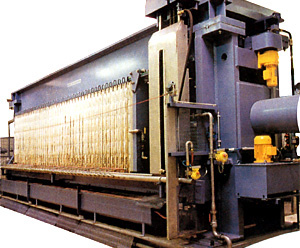 Minerals, mining


Clays, bleaching earth (bentonite), kaolin, ceramic porcelain, cement, ores, flotation slurries, coal.



Service and Potable Water Treatment


Slurries from the treatment of ground-water, surface water and river water.



Metallurgy


Wet-chemical preparation of: Titanium, copper, lead, tin, nickel, zinc, silver, gold.



Chemical Industry


Colouring pigments, acids (phosphoric acid, hydrochloric acid, amino acid, silicic acid), titanium dioxide, stearates, silicates, caustic solutions, solvents, fillers, calcium carbonate, glycerin.



Food Industry


Beet sugar, cane sugar, starch, riceflour, tapioca, manioc, yeast, seasoning, vegetable oils and fats (palm oil, rice bran oil, sunflower oil, etc.), animal oils and fats (fish oil, milk fat), seaweed (agar agar), soya sauce, gelatin.



Beverage Industry


Whiskey, rice wine, beer, wine.



Pharmaceutical Industry


Blood plasma, enzymes.