THE PINNACLES


In the Pinnacles Desert, about 230 kilometres from Perth, right in the heart of Nambung National Park, thousands of huge limestone pillars rise out of a stark landscape of yellow sand. In places they reach up to three and a half metres tall. Some are jagged, sharp-edged columns, rising to a point; while others resemble tombstones; yet some are as small as finger.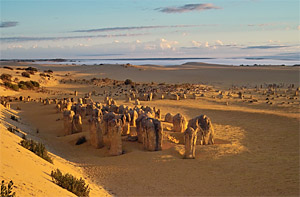 If one ever dreamed about how Mars landscape on Earth would look like, here is food for your imagination - seen by hundreds of thousands of visitors every year, this makes a "must see" spot in Australia. This is a photographer's paradise indeed!



How Pinnacles Were Formed?


The current theory says that the Pinnacles are slightly harder columns of limestone that formed around tree tap roots that penetrated deep into limestone formed within ancient sand dunes. As water is always active in limestone and calcite is thought to have been preferentially deposited near these roots, when the softer limestone was eroded away, the columns remained.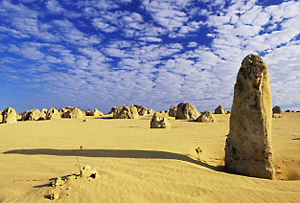 A Wonder of Nature


Although the formation of the Pinnacles would have taken many thousands of years, they were probably only exposed in quite recent times. Aboriginal artefacts at least 6,000 years old have been found in the Pinnacles Desert despite no recent evidence of Aboriginal occupation.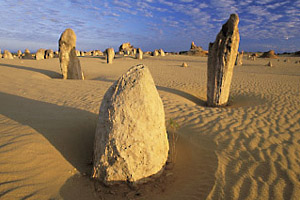 This tends to suggest that the Pinnacles were exposed about 6,000 years ago and then covered up by shifting sands, before being exposed again in the last few hundred years. This process can be seen in action today - with the predominantly southerly winds uncovering pinnacles in the northern part of the Pinnacles Desert but covering those in the south.

Over time, the limestone spires will no doubt be covered again by other sand drifts and the cycle repeated, creating weird and wonderful shapes over and over again.
MT LESUEUR NATIONAL PARK


The Lesueur National Park, east of Jurien Bay in the northern sandplains, has spectacular landforms underlain by complex geological features. Its exceptionally diverse flora of more than 820 species includes many plants found nowhere else in the world!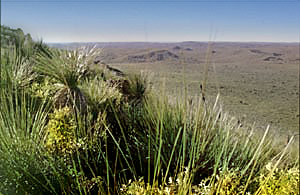 WILDFLOWERS


Together with the Stirling Range and Fitzgerald River national parks, this is one of the most significant areas for flora conservation in Western Australia. At least 124 bird species also rely on this flora, and the area is very important to the survival of hole-nesting species such as Carnaby's black-cockatoo.

The shrublands in the district have more species per unit area than any vegetation type known in the Australia. An area of 10 square metres can support up to 80 different species. Such diversity is comparable to rainforest vegetation in the tropics.

These are ones of the richest sites for plant species in the world Ă so bring in your cameras and binoculars and make your day!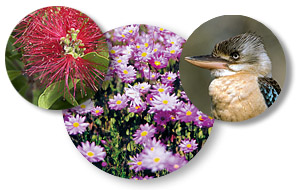 NORDIC WALKING & BUSHWALKING


The unique walking technique coming from Northern Europe, using specially designed poles. This activity is ideal for all ages - everyone can do this, enjoy beautiful nature and stay fit and healthy at the same time.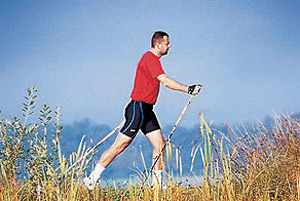 Nordic Walking equipment is available; so don't hesitate, contact us and prepare yourself for an unforgettable vacation!




Go to next section:




contact us!